The Ashoka Tree
The Ashoka tree knows in many old mythological stories. Indian people worship this tree because it is related to the "Ramayan Time".
Ashoka Tree in English – Saraca asoca
Where is the Origin of this tree?
The Ashoka is a rain-forest tree. Its original distribution was in the central areas of the Deccan plateau, as well as the middle section of the Western Ghats.
Ashoka Tree in India
The Ashoka is considered sacred in the Indian subcontinent, especially in India, Nepal and Sri Lanka. This tree has many folkloric, religious and literary associations in the region.Highly valued as well for its handsome appearance and the color and abundance of its flowers, the Ashoka is often found in royal palace compounds and gardens as well as close to temples throughout India.
It is believed Buddha was born under an Ashoka in Lumbini Garden in Nepal.
Hanuman first meets Sita In Ramayan, the Ashoka tree is mentioned in the Ramayana in reference to the Ashoka Vatika (garden of Ashoka).
Terrace gardening design Ideas 
Ashoka flower information
The tree has a small flower with a bunch of small flowers. Flowers are red and orange in color.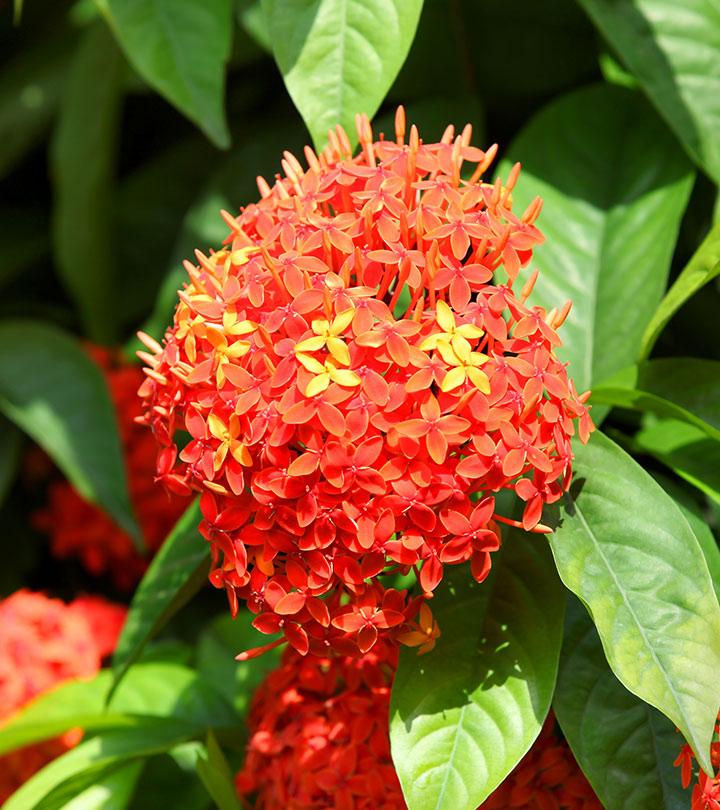 Fake Ashoka and Real Ashoka tree
While many people pass it off as the Ashoka tree, this is often called as 'false' Ashoka, because it bears a resemblance to the Asoka Tree or Saraca Asoka, the 'sorrowless' tree.
This tree belongs to the Caesalpiniondeae subfamily of the legume family and holds importance in tradition and religion. A rainforest tree, this tree can be spotted in Sector 16 Rose Garden, Sector 8 Gurdwara, and other places.
The Asoka Tree can be differentiated from the False Ashoka by its bigger crown and red blooms that flower from February to April.
Both the trees have their plus points. While the False Ashoka is effective is alleviating noise pollution, its leaves are used in traditional ceremonies and trunk for ship masts. Sita Asoka, as the name suggests dates back to Ramayana, when Sita took shelter under the Asoka tree in captivity.