Brahma Kamal Flower Meaning
White Lotus flower or the Brahma Kamal ka Phool is considered to be the most sacred flower in India because of the Holy use of this Flower and many mythological stories related to this flower.
But first, let me tell you the Meaning and little information about the lotus flower.
Brahma Kamal Scientific Name – Saussurea obvallata
Brahma Kamal in English – Queen of night
Brahma Kamal Flower information
Brahma Kamal is a species of Asteraceae flowering plant. Brahma Kamal is native to the Himalayas and Uttarakhand, India, northern Burma and southwest China. Uttarakhand and Himachal Pradesh are both has a good climate for this flower to grow. Brahma Kamal Grows about 4500 m high and both these state of India has this altitude.




Uttarakhand is also called a home of god so you can understand why Brahma Kamal is also considered as a holy flower.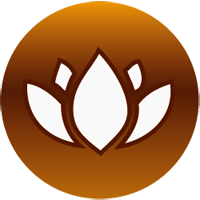 Brahma Kamal is found in white and pink color, and they develop in shallow and dinky waters. Lotus blossoms appreciate warm daylight and are bigoted to the chilly climate. This is the reason the Lotus is not seen blooming in the winter.
Why Lucky Bhambo is lucky – Check Now 
Brahma Kamal can only be seen only once in a whole year.
Brahma Kamal Flower importance
Brahma Kamal, named after Brahma, the God of Creation, probably blooms only for one night in the entire year, somewhere between July and September.
It is a rare plant that flowers around midnight and survives only for a few hours. It is also commonly known as Nishagandhi in India or 'Queen of the Night'.
The Japanese people call it Gekka Bijin, which means 'Beautiful Woman Under the Moon'.
Brahma Kamal flower myth
Most Indians will relate to the celebration surrounding the blooming of the Brahma Kamal. There is a lot of gossip revolving around the same as only lucky people get to see the process of blooming or that ones who see the bloom get rich and prosperous and are showered with blessings! Whatever be the myth all I can say is that I surely did feel blessed by the serene white beauty of the Nishagandhi.
If you have chance to see a brahma kamal you have great luck in your life.
Brahma Kamal Flower Pooja
So for a Special Flower Indian have special feelings and for this, we have some Pooja also. here is some video for Pooja Brahma Kamal flower Pooja in Marathi
Brahma Kamal flower Pooja in Marathi
Brahma Kamal plant for sale




Top 5 Reason India Love Lotus Flower (Normal Kamal)
1. One of the most common metaphysical analogies compares the lotus' perennial rise to faultless beauty from a miry environment to the evolution of consciousness, from instinctive impulses to spiritual liberation. -" Kamal Hamesha Kichad Me Ugta h ".
2. Lord Krishna in Gita
In the 
Bhagavad Gita
, a human is adjured to be like the lotus; they should work without attachment, dedicating their actions to God, untouched by sin like water on a lotus leaf, like a beautiful flower standing high above the mud and water.
3. Lotus Position
In the postures of hatha yoga, the lotus position, padmasana, is adopted by those striving to reach the highest level of consciousness, which itself is found in the thousand-petalled lotus chakra at the top of the head.
4. Spiritual Knowledge
Hindu scriptures say that the Atman dwells in the lotus within the heart. Visualize within yourself a lotus, centered right within your heart. Try to mentally feel and see the heart as a lotus flower right within you. Within the center of the lotus, see a small light. Hindu scriptures state that the Atman within the heart looks like a brilliant light about the size of your thumb, just a small light. This light is an emanation of your radiant being. It is dwelling right within. The Self God is deeper than that. The lotus is within the heart, and the Self God dwells deep within that lotus of light.
5. BJP
Now Bjp A Governing party In India Use lotus As the Election Sign.