15 Winter flowers that bloom in winter
Winter is a really beautiful season and with some beautiful plants, you can make it more beautiful. Do you want to know about winter flowers then keep on reading this blog?
These Flowers bloom in the winter.
1. Rosebud cherry 'Autumnalis Rosea'
Perfectly formed, frilled pale pink blossom sprinkle with dark, bare tracery of branches for weeks of subtle flower from November until February. Easy to grow (7.5m/25ft).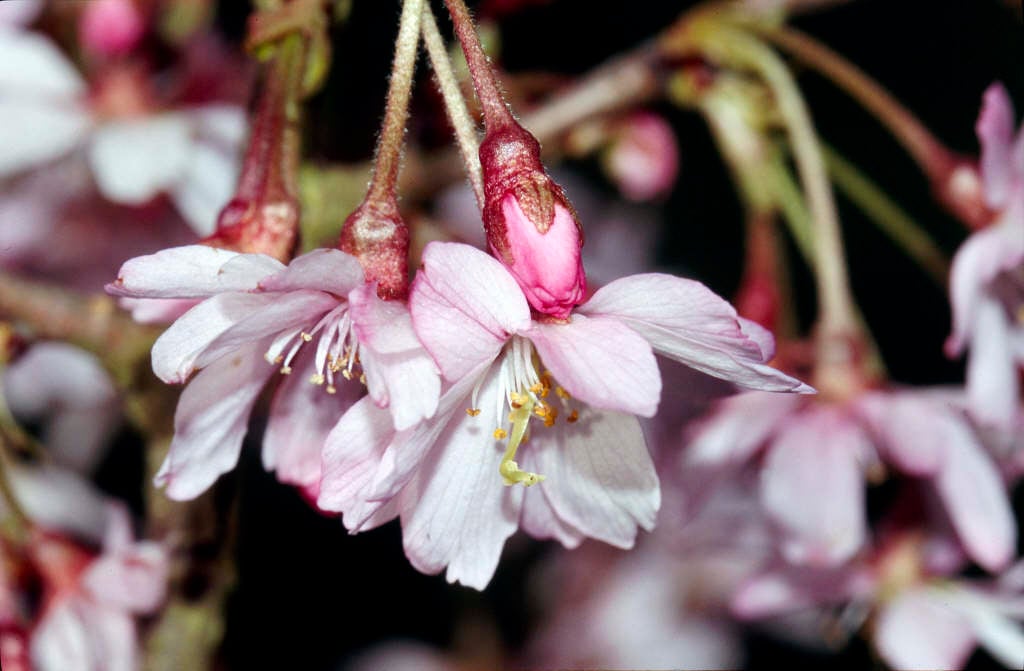 2. Nepalese paper plant 'Jacqueline Postill'
Scented clusters of waxy pink flowers and lavish foliage. Flowers in January. Good soil, warm position (3m/10ft).
The winter aconite only opens its bright yellow globes in the warm sunshine. Perfect under a tree or on a grassy bank (6cm/2in).winter aconite has blomming season in winter.
4. Himalayan birch 'Grayswood Ghost' (Betula utilis var. jacquemontii)
A charcoal study with striking, silk-textured, whitebark and slate-black twigs. Good yellow leaves in autumn. Easy (18m/60ft).
5. Holly 'Alaska' (Ilex aquifolium)
A spiny holly with smaller olive-green leaves. Ideal for clipping into tight shapes, or for cloud-cut hedges. Forms a conical bush if left. Good drainage (3m-7.5m/10ft-25ft).
6. Honeysuckle 'Winter Beauty' (Lonicera x purpusii)
The most floriferous winter honeysuckle of all, with fragrant, creamy white flowers. Accommodating, flowers when young (2m x 2m/6.5ft x 6.5ft).
A flickering bonfire of orange, pink and shot-silk twigs. Plant en masse where winter sun falls and thin the shoots lightly. Never cut back hard. Accommodating (1.5m/5ft).
8. Christmas berry 'Red Robin' (Photinia x fraseri)
Light up winter with this compact mound of evergreen leaves topped by startling ruby-red new shoots (2.4m/8ft).
9. Winter jasmine (Jasminum nudiflorum)
Winter jasmine peppers its stems with acid-yellow flowers from November. Easy to train if cut back hard after flowering. Accommodating (4m/13ft).
 10.  Alyssum
The low growing plants that branch freely with usually white flowers which are honey scented. The compact plant looks like a carpet of flowers.
11. Antirrhinum (Snapdragon)
Branching annual with numerous flowering spikes, mostly of crimson or white color. Many other colorful varieties of Snapdragon are used for bedding and pot culture.
12. Aster
China Aster is an excellent cut flower. The flower heads come in many different sizes, types & colors.
13. Dianthus (Sweet William)
Double or single fragrant, colorful flowers are born at the top of the branches in rounded clusters. The plant is suitable for beds, borders, rock gardens, or window boxes.

14. Hollyhock
This is a tall majestic annual. The large flowers are born on the axis of leaves all along the length of the stem. Hollyhocks can be used as a background plant, screen, open space shrubbery or annual border.
15. Pansy
The beautiful butterfly-like flowers are available in almost all shades of colors & their combinations & blotched, variegated, marked, stripped in contrasting colors. These low growing plants thrive well under the shade of other tall plants.
I hope you enjoyed this blog post. If you do them please share this post on Pinterest and facebook.